New Practice Members at Inspired Healing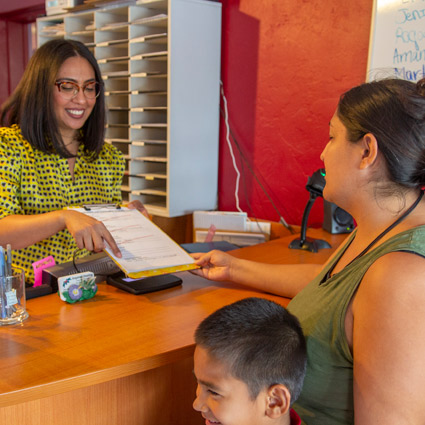 We look forward to welcoming you to Inspired Healing. We know some people feel more comfortable and relaxed trying something new if they have a preview of what to expect, so we have informational videos to watch if that's helpful for you.
Your First Visit
Plan on an hour for this visit. We'll welcome you to the practice and take you on a tour, so you know where everything is and can feel at ease. We'll show you a brief video that explains our process, and then you'll sit down for a conversation with Dr. Joanne about your health and your goals.
NEW PATIENT FORMS ONLINE »

We'll gather a lot of information at this visit through various evaluations and assessments. We'll check your balance, range of motion and posture, and we'll take posture photos so you can see your progress over time. We'll also do a physical examination of your spine, both seated and lying down, and assess your nervous system and whether you are stuck in fight-or-flight mode.
All of our evaluations and analyses are gentle, noninvasive, and honor where your body is at. Our goal is to help your nervous system relax as soon as you come in the door.
Throughout your care, Dr. Joanne will explain everything she's doing and why, and she'll answer all your questions.
Your Second Visit
This visit will also be about an hour long. Dr. Joanne will give you the results of all your examinations, explain the significance of these findings in detail and outline what we can do to help. She'll lay out her recommendations for your plan of care and the investments associated with it. Then you'll have your first Network Spinal entrainment.
Regular Visits
Your regular visits will be about 20 minutes.
Family Care
We have a group room with four tables, where we can work on the whole family simultaneously. There is a synergistic effect where, as one person's nervous system begins to unwind, it helps the other people in the room.
---
New Practice Members at Inspired Healing | (520) 584-0343